How to link credit cards, debit cards, and bank accounts for auto import
By Bradley Bernard · Sep 6th, 2023 · 3 min read
Financial accounts integration

SplitMyExpenses is powered by Stripe, a secure payment processor that is used by millions of businesses around the world. We use Stripe to connect to your financial accounts, so we never see your login credentials, and your data is always secure & in your control.

The main reason to add your financial account is to decrease the burden to import and type out your transaction data. Adding your financial account makes it dead simple to import your transactions, and split them with your friends.

Adding a financial account
Go to the financial accounts page
Click on New financial account
Select your bank from the list, or search for it (Stripe supports a lot of banks, but not all)
Follow the login instructions for your bank, and you're done! After, you will be taken back to your financial accounts page, where you can see your newly added account.
By default, we will fetch the last 180 days of transactions data connected to that account.
There will now be scheduled daily refreshes of your transaction data, that will be automatically imported into your SplitMyExpenses account!
Manually refreshing data

Your financial account will be updated daily, based on when you linked it. If you are splitting, you may want to trigger a manual refresh to get the latest transactions. Don't worry, we make it easy with one click!
Go to your financial accounts page and click on your account
Select Request refresh button to trigger a refresh of your account transactions and import them
Wait up to 15 seconds, refresh the page, and you should see any new transactions data, if it exists
You'll see the Last refreshed at change to the current time
Removing your financial account
Go to your financial accounts page and click on your account
Select Delete account from the Manage account section. This will take up to 1 minute to complete, as it is asynchronously deleting your account from Stripe.
Your account will be deleted and no future transactions will be auto imported. You can always add that again later if you want.
Note: If you want to delete expenses tied to that account, ensure you select Delete expenses from the Auto imported expenses section first, then delete the account
Now that you have expenses data, what's next?

Now that you have your data in the system, you can start splitting expenses with your friends! We made it easy to split expenses, we think you'll really like it.
---
If you have any questions or your financial account doesn't seem to work as you'd expect, please reach out to us: support@splitmyexpenses.com.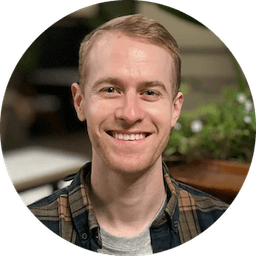 By
Bradley Bernard
Creator of SplitMyExpenses.com